Fast & Simple Testing of SSL sites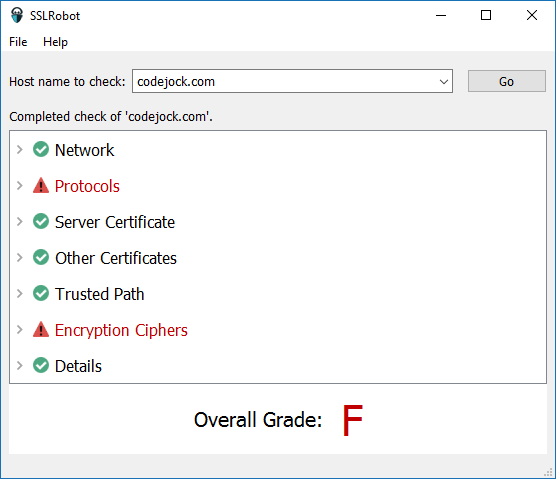 Just run the SSLRobot application on your desktop computer to quickly test a secure web site without having admin access to the server or using a third party service. Checks normally complete within seconds.
Unlike web based SSL testing services SSLRobot can be used to check private web sites on your local network or intranet.
---